Langkawi? Sure, why not?
February 25, 2013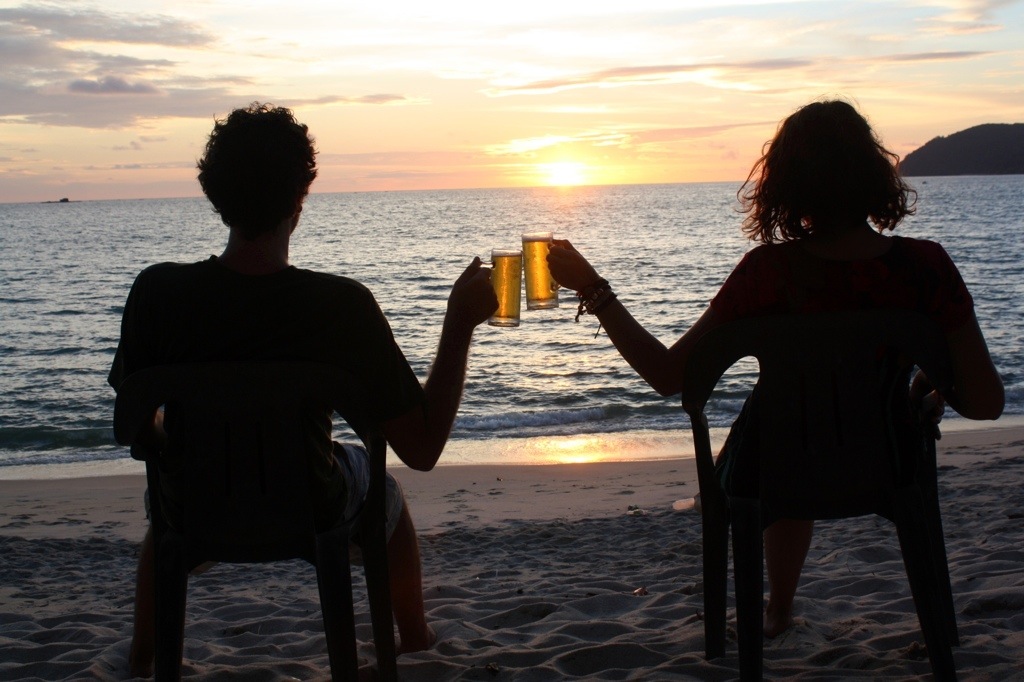 We got to see a great deal of what Penang has to offer during our time in Malaysia. As we usually do, we ask other, fellow full-time travelers for future destinations suggestions and enjoy the rush of changing-up our travel plans, which is how we extended our stay in Penang in the first place. The next tip we took to heart is to check-out Langkawi before you leave Malaysia. One of our favorite travel rules is to "always say Yes". Off to Langkawi it is…

After about a 2.5 hour boat ride, which departs Penang twice a day, we made it to Langkawi. Sidenote here: wear something warm for this boat ride even if it's scorching heat outside. The air-conditioning is on full-blast the entire time and everyone is freezing . We stayed on the island only for 2 days, which seemed to be the appropriate amount of time to us to discover what Langkawi has to offer. We spent our only night in the Kampung Lubok Buaya area, which was a popular spot for fellow backpackers. What does this island off of mainland Malaysia have to offer, you ask?
1) Scooting around and taking in the views around the island, which is our new favorite thing after spending time in Indonesia. Scooter rental is not expensive here. We paid $15 USD and found gas to be very cheap too.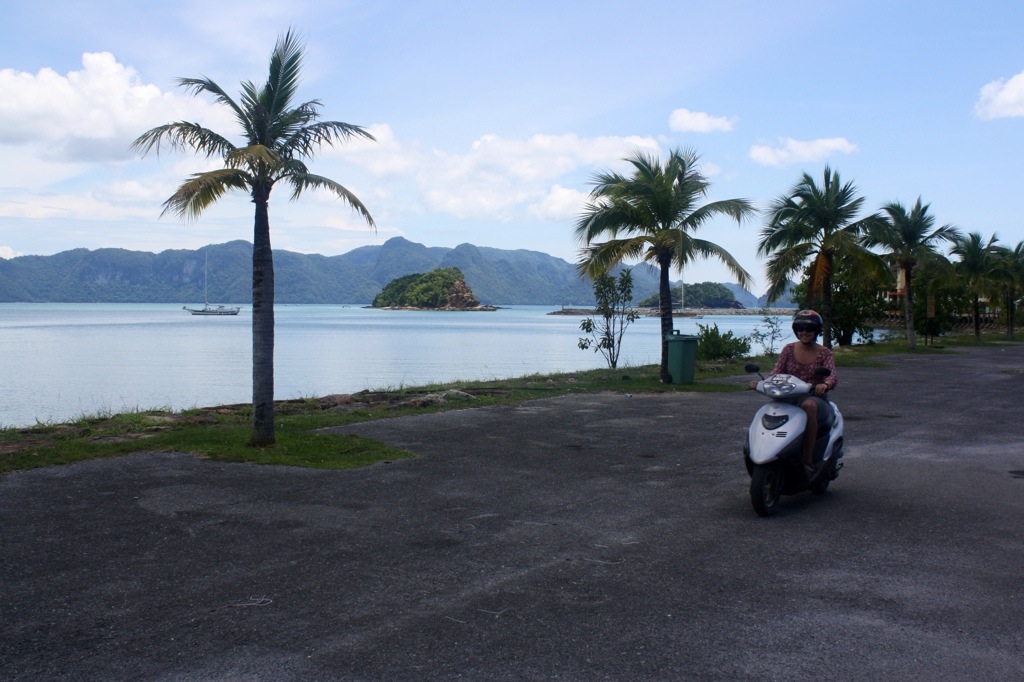 2) Hiking and discovering amazing scenery like this: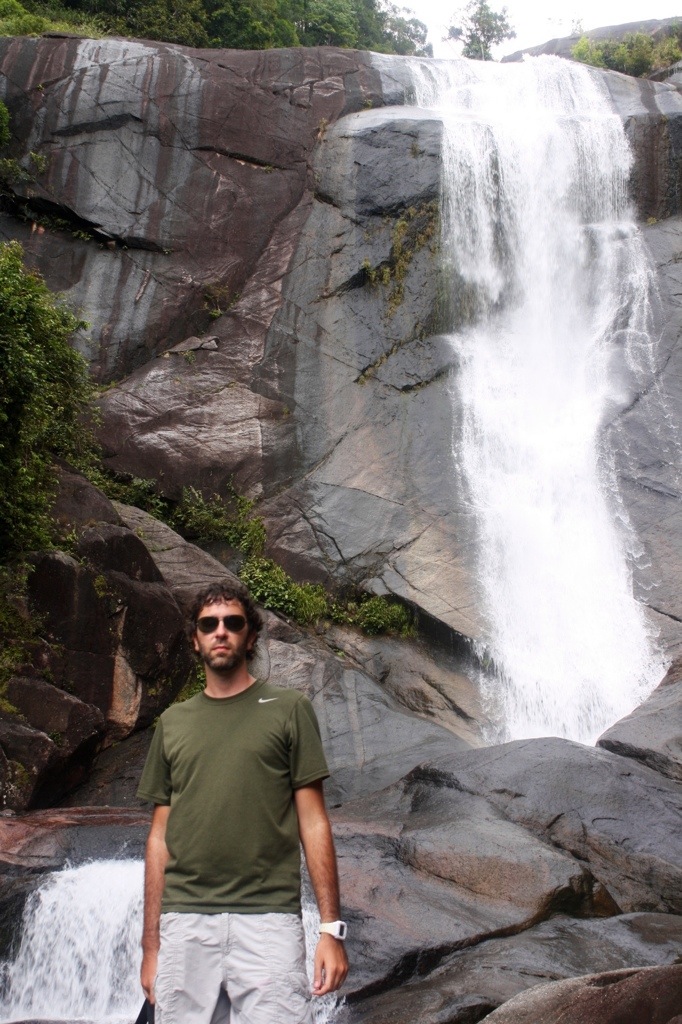 3) Beach bumming.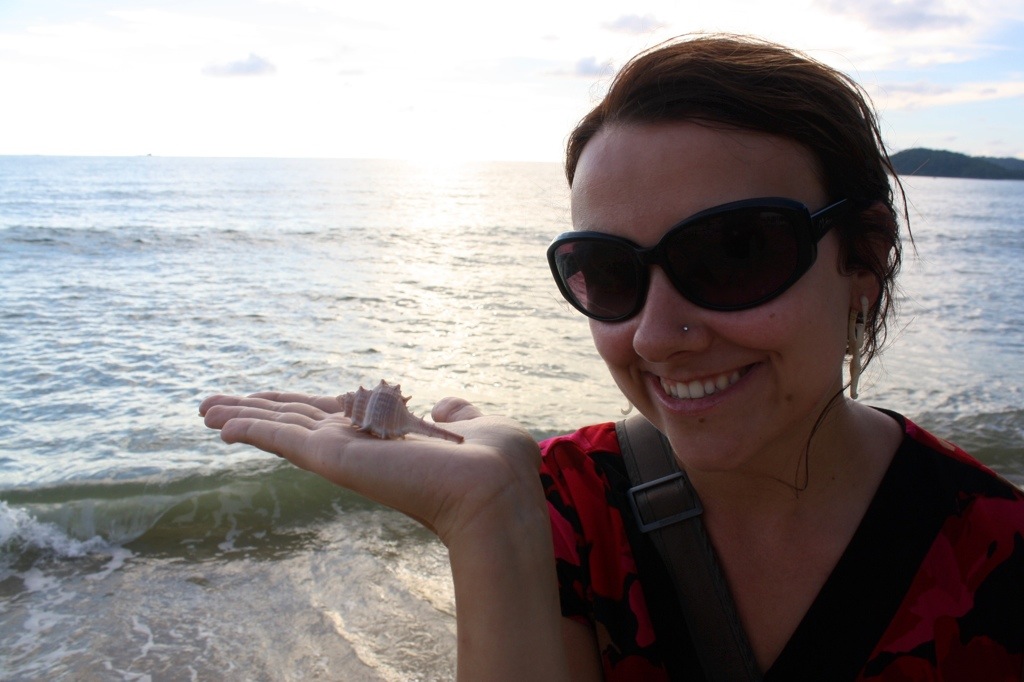 4) Starring at beautiful sunsets.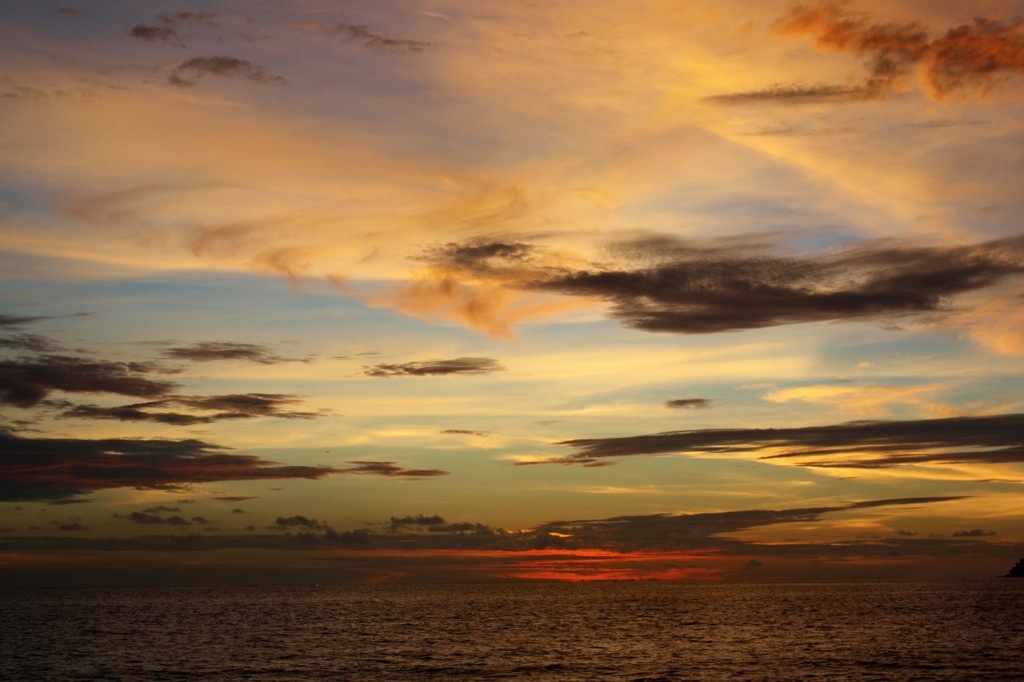 5) Drinking cheapest beers of Malaysia. The island is all duty free, unlike the rest of Malaysia, which as a Muslim country steeply taxes alcohol. You can easily find beers under a dollar on the island.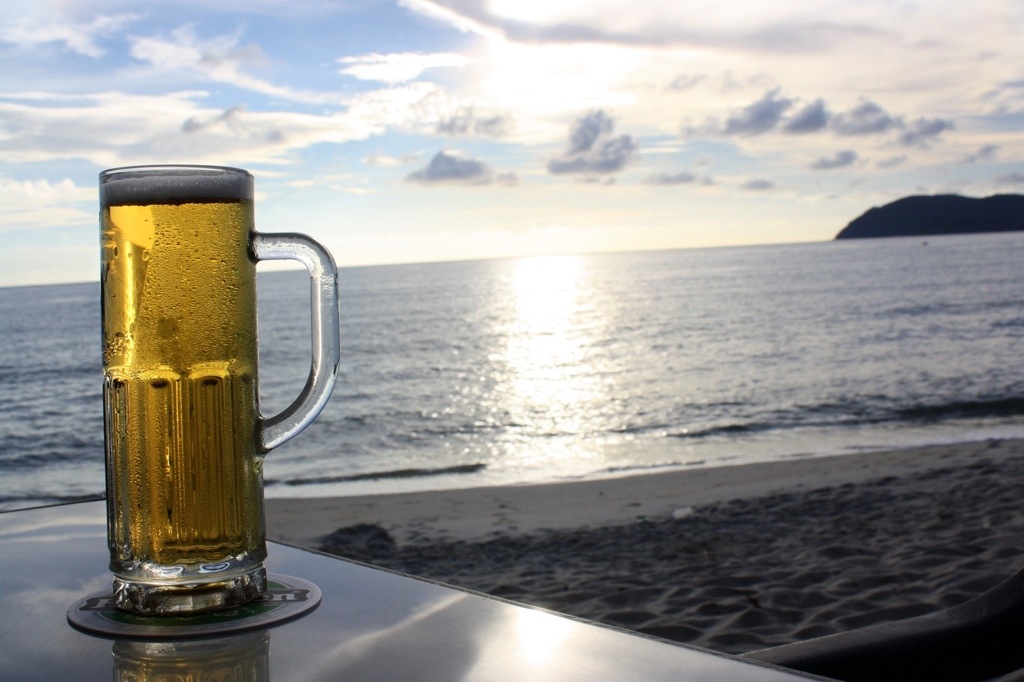 6) Not running into a bunch of trashed 18 and 21 year old spring breakers from Australia, US and England and the like as you would on the Thai islands.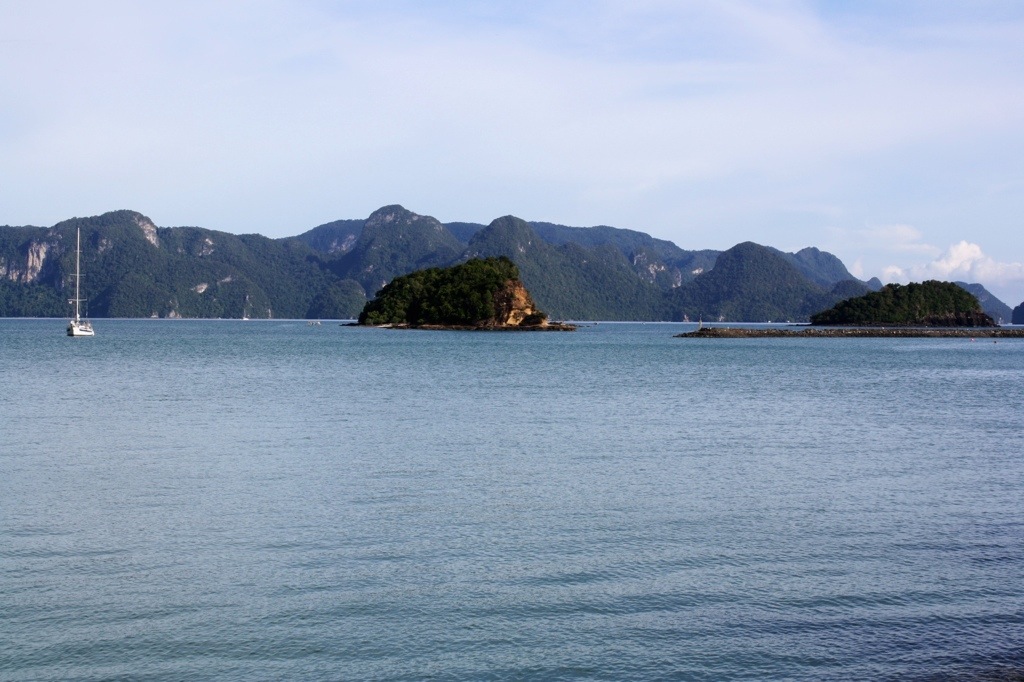 7) Escaping the heat at an awesome aquarium.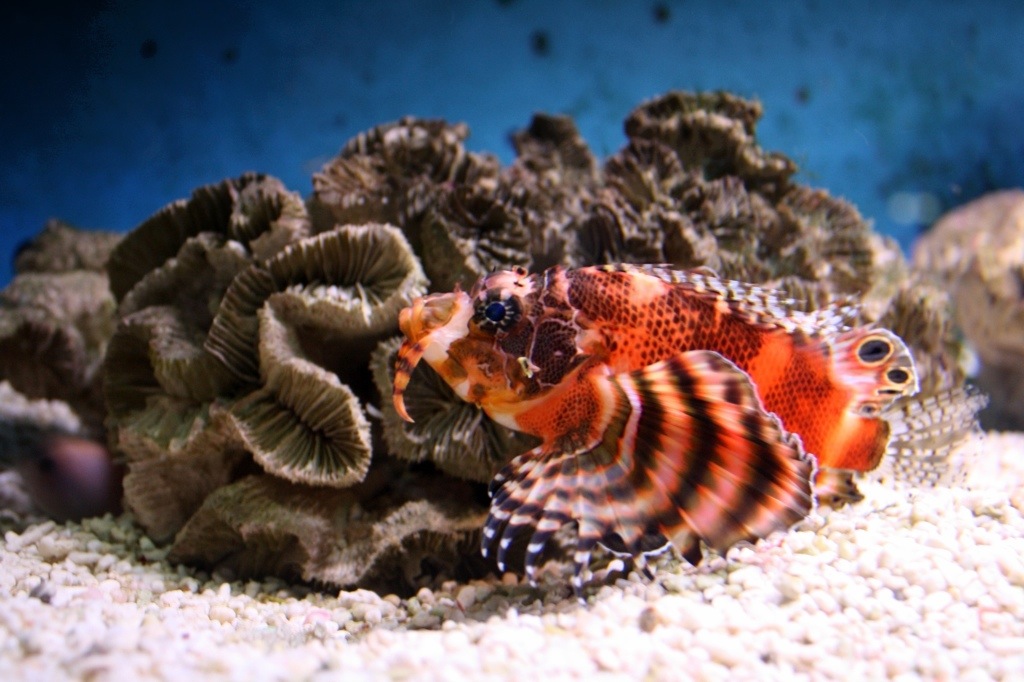 8) Not Enjoying Mexican Food. While we didn't get a chance to capture this epic blooper, I thought I'd share this funny story with you anyway. So we really, really missed good Mexican food after months of traveling East. Against our better judgement, we decided to give one "Mexican" place a shot in Langkawi. It clearly seemed legit from the "Tres Amigos" sign, sombreros on the walls and pictures of margaritas everywhere (insert sarcasm here). Apparently desperate times call for desperate measures as we headed inside. We ordered nachos to share and each got tacos. Words can not describe how impossibly strange the dishes were when they came out. Let's start with nachos: chips were soggy and dry as they only came with a scoop of guacamole and a scoop of sour cream. "Sour cream" was in a perfect ball shape and looked to have butter's texture. I can't elaborate given that we weren't brave enough to actually eat it. Let's move on to tacos: the menu should have said A taco as we each received only one. It looked and tasted like a store-bought tortilla wrap stuffed with microwaved frozen mixed vegetables so the menu should have really said "one microwaved vegetable wrap". Needless to say we were disappointed in our experienced and vowed to each other to never try Mexican food outside of Mexico and United States. Moral of this story is: stick to the local cuisine, which is delicious and much cheaper.
So when in Malaysia and visiting Penang, don't miss out on a short trip to Langkawi. It will be well worth your time. We enjoyed our two sunny days there. Just don't get Mexican food there.