Penang's Best Kept Secret
January 29, 2013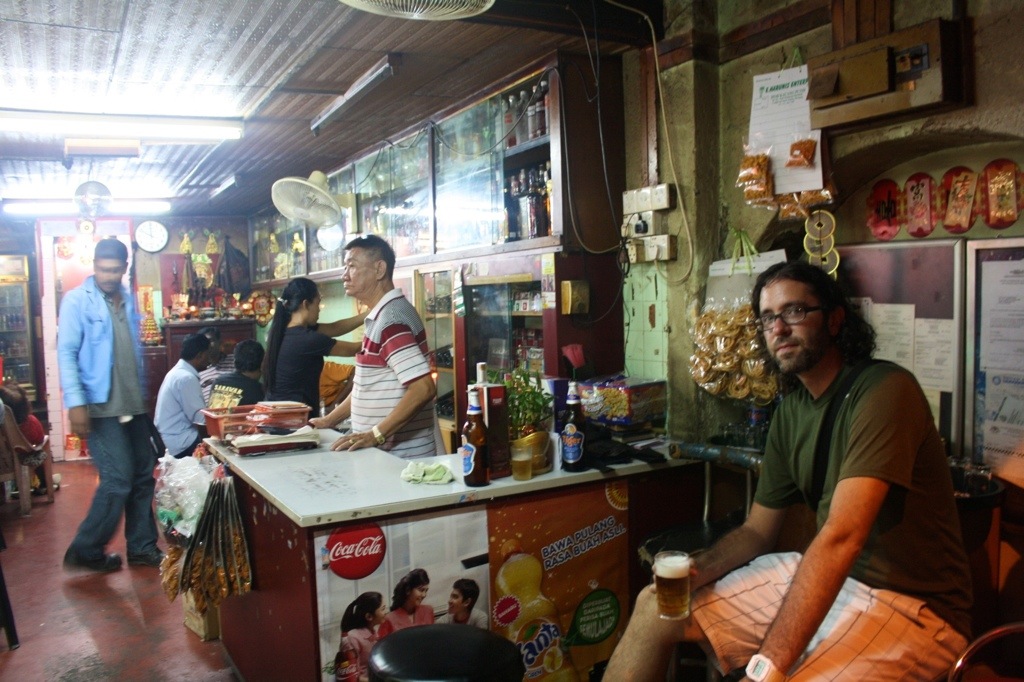 It wasn't long until you figure out that going out for beers in an predominantly Muslim country can get expensive fast. Beers are readily available but they will cost you. Our island living on Penang had us in search for beers before long. Beers at hawker centers are typically pretty cheap and locals like to supplement their grub with a nice, cold Tiger given the open, non-air-conditioned food courts. We were lucky to have one of these awesome nights with the locals at another hawker center sharing liter bottles of Tiger beer when they revealed to us where the cheapest watering hole is in the city.

Turns out it's was right next to our hostel! Antarabangsa is the Chinese owned hole in the wall at the Eastern end of Jalan Muntri (Muntri street). While the word Antarabangsa means "International" in Malay, most of the patrons are Indian given the bar's proximity to Little India. Given the rough facade next to rather fancy and cozy cafes next door, you won't spot many tourists here but we definitely recommend stepping in without a fear and sitting down next to the locals at one of the tables outside.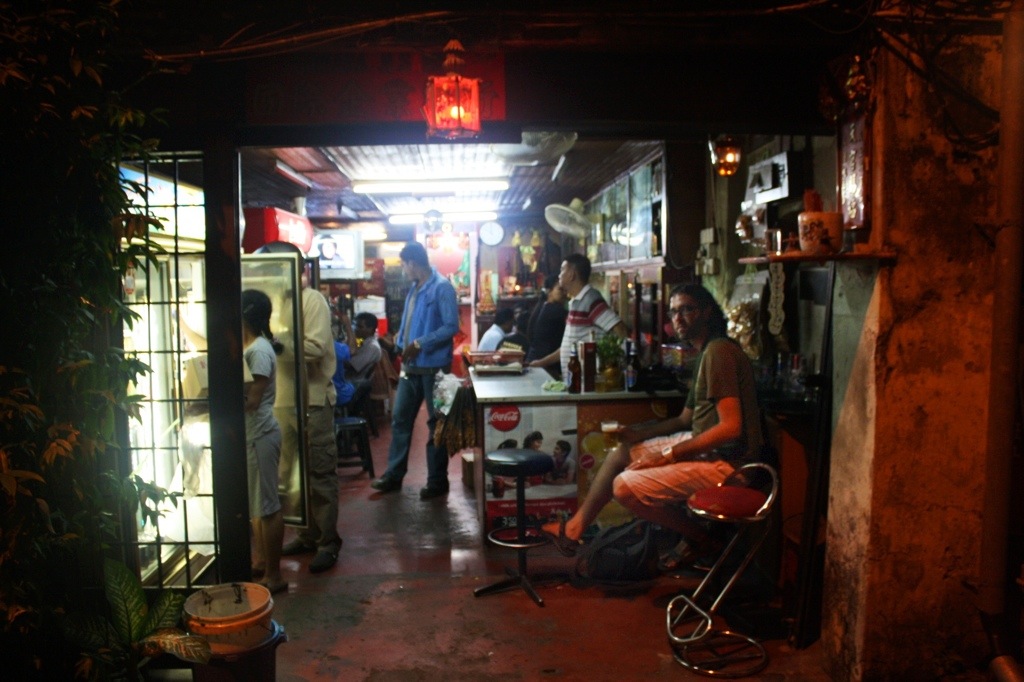 You will mingle with the real residents of Penang who know it's best kept secret hole in the wall with the CHEAPEST beer on the island. We've enjoyed a couple of fun nights there – drinking Tigers, chatting and enjoying the warm weather on the island.
Where can a night at Antarabangsa lead to?